There are so many amazing trips available in Perth and its surrounds. There are plenty of exciting events, locations and towns within 1-2 hours of the metropolitan area waiting to be explored.  Below are just a few of the exciting events coming up soon with Casey Tours:
Harvey Harvest Festival Day Tour
Held on Sunday the 18th March 2018 the Harvey Harvest Festival offers arts, culture, food and markets all within the gardens of Snell Park in Harvey. There will be live cooking demonstrations, with farm to plate delights created using some of Harvey's Iconic brands including Harvey Cheese, Harevy Fresh, Harvey Beef and many more. There is plenty of entertainment including street theatre, workshops, the Grape Stomp, and markets where you can try tasty food and drinks from local producers.
Pinnacles, Indian Ocean Drive & Moore River Tour
The Indian Ocean Drive is a wonderful coastal drive linking Lancelin with the Brand Highway, just south of Dongara. Travel from Perth along the coast and enjoy the beauty of WA's spectacular coastline. Reaching Nambung National Park, visit the Pinnacles, thousands of huge limestone pillars that rise from yellow desert sand. The unusual landscape attracts tourists from all around the world, who come to marvel at the unusual sight. Nambung Park itself is site to beautiful beaches, coastal dunes, and wonderful flora including spectacular Wildflowers during the spring months. After visiting the beauty of the National Park, travel to Moore River a naturally unspoilt destination where you can spend some time wandering along the picturesque riverside. Keep an eye out for wildlife, water birds, fish and the humans who try to catch them!
Araluen Botanical Park & Mundaring Weir Hotel
Located a short 35 kilometres from Perth, Araluen is an easy day trip from Peth. The Park is home to many species of local and international flora. The unique micro-climate, loam soils and high rainfall provide optimal opportunity to cultivate exotic and cool climate plants here. At Araluen you can find: Liquidambar, Western Red Cedar, Laurus, Holly trees, Wisteria and many more tree species. Flower species include; Magnolias, Paeonias, Lilacs, tulips and many others. Not just home to plants, keep an eye out for animal life too as the park is home to many species of marsupials, birds and reptiles. After spending some time in nature, visit an impressive man made structure – the Mundaring Weir. The Mundaring Weir was completed in 1903, and the dam was originally known as the Helena River Reservoir but was renamed as Lake CY O'Connor.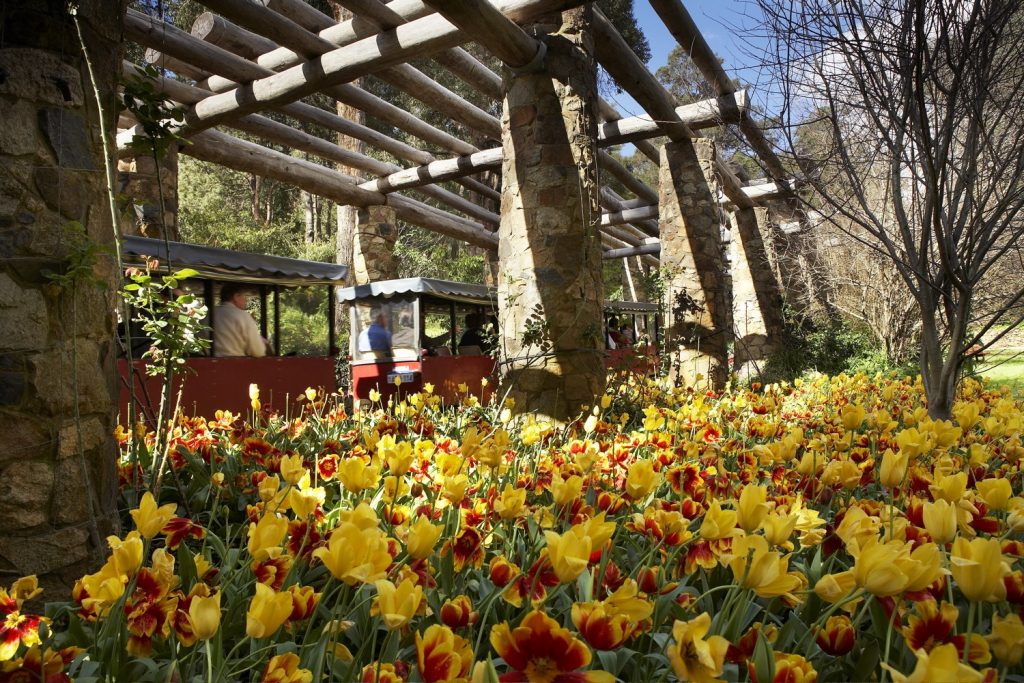 Casey Australia Tours offers day trips from Perth to these and many more locations right throughout the year. Simply visit www.caseytours.com.au/day-tours/ for dates and pricing or call 1800 999 677 for more information.