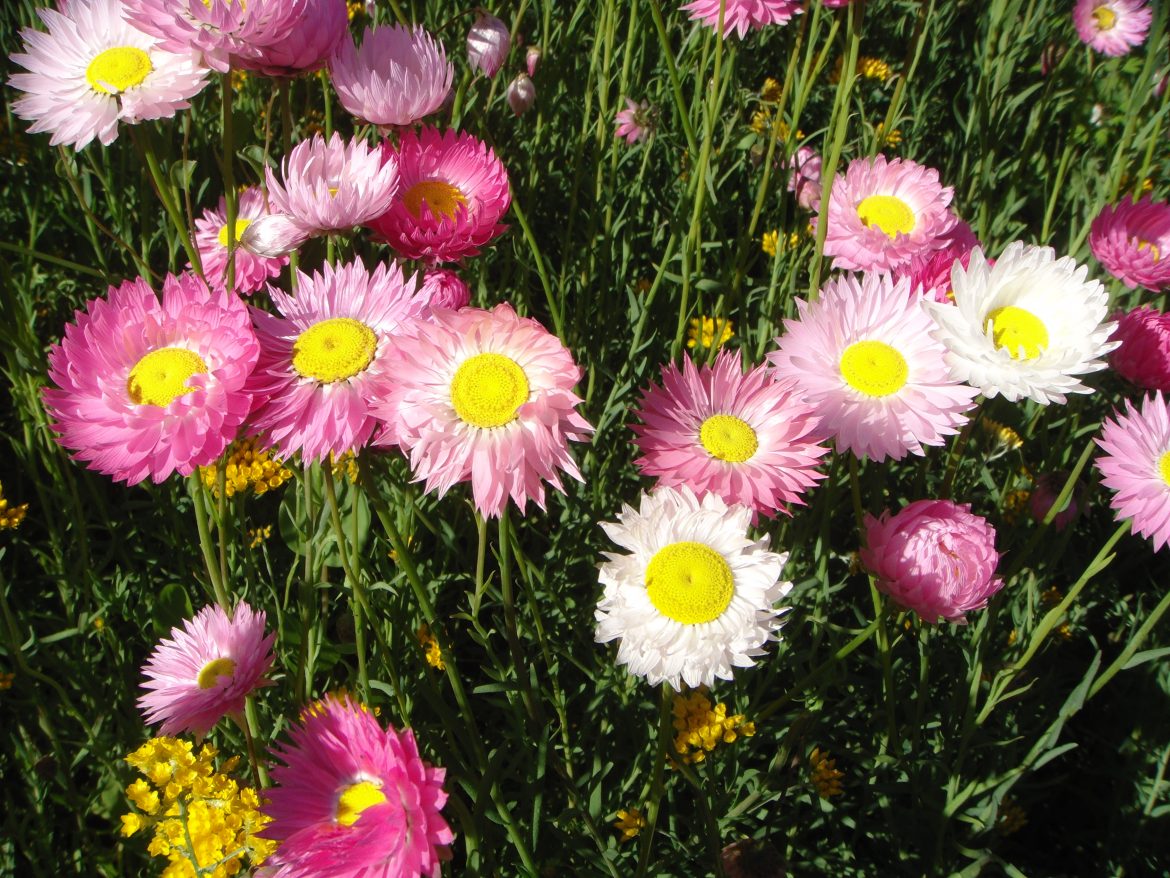 After the amazing downpour of rain this past few weeks in WA; hopefully this cements a bumper bloom of wildflowers starting in July/August in the Northern and Central areas of WA.
But in the meantime, let's talk some of the beauties that you will possibly see in the Northern Wildflower Tour travelling with Casey Australia Tours.
The top of our list of loves is the rare and elusive Leschenaultia or better known as the infamous Wreath Flower. These native botanicals technical name is Lechenaultia macrantha and can spread to 1m in diameter and approx. 150mm in height and come in an array of colours from deep pink to red with yellow or white in the centre.
The derivation of the name is Lechenaultia…after the naturalist Leschenault de la Tour. macrantha…from Greek macros, large and anthos, a flower, referring to the large flowers of the species.
This flower has a remarkable look and these flowers only grow where the soil has been disturbed, such as gravel roads.
Next on my list is the Everlastings, the endless beauty and colouring with the little yellow Centre are just divine. They honestly look like a floor layer has rolled out an endless carpet roll and the sea of colour is just highlighted by the WA red dirt.
One of the most stunning is the Pink Everlasting or Schoenia cassiniana. As a single flower, they are delicate and exquisite, but when you get hundreds of thousands in bloom, it becomes one of nature's most spectacular displays.
Lastly, but not the least of many of our favourites the purple Mulla Mulla – Ptilotus renowned for its striking purple arrow type spike and hairy flowers. It is amazing to see these flowers in large bloomed areas standing up to a metre in height and it is hard to grasp the extent of these amazing flowers until standing next to them.
As a quick couple of tips for all of you WA Wildflower enthusiasts if you are out and about on a Casey Australia Tour or doing a self-drive trail – take nothing but photos and memories as picking Wildflowers is illegal and can attract a $2000 fine. Respect private property and don't trespass and above all protect the canola crop and stay out of the fields to prevent the spread of disease.
Though if you jump on a devoted WA Wildflower Tour, we can take you to the best places as we conduct reconnaissance drives before taking out any tours through the regions we travel and we may even slightly change our path if we can show you better wildflower variations. Our wonderful dedicated Wildflower and Botanical Guides are on each tour to give you the best information on the regional experience of these native beauties.