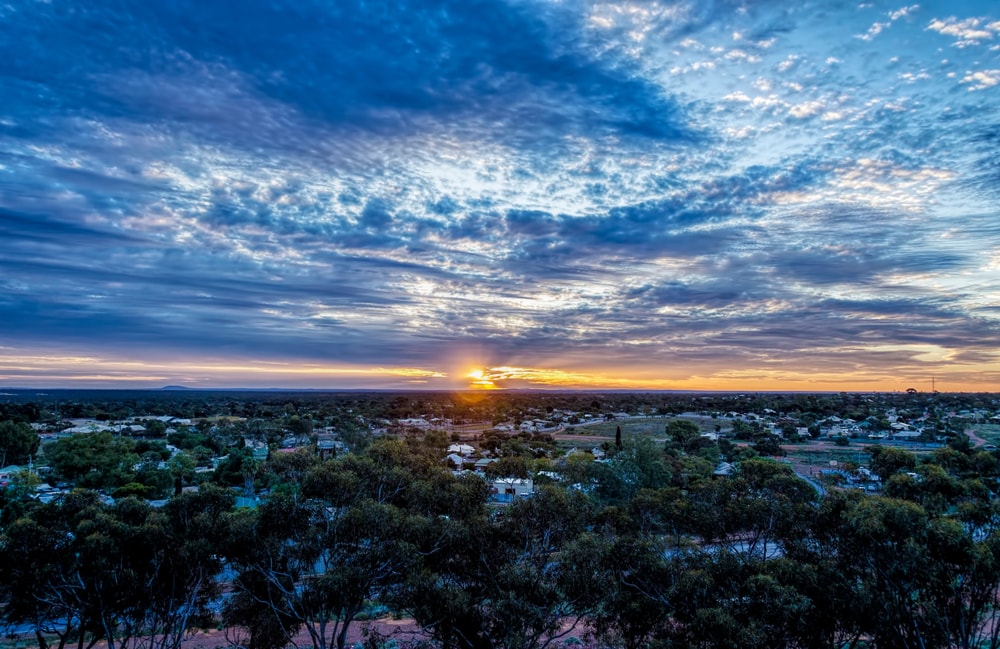 The Goldfields Diary of John Aspinall – And some found graves.
Compiled by A J Thompson
One of the most iconic sites on the Golden Quest Discovery Trail is a little-known grave belonging to the New Zealander born man named John Aspinall. Born in Skippers Point, Otago – New Zealand in 1873.
The discovery of this lonely Goldfields grave, north of Kalgoorlie just outside of Laverton, happened in 1980 by prospector Alf Thompson and this is where the story starts to become interesting….
Instead of allowing gold prospectors to plough through the area, Alf protected, secured and maintains this bush grave to this day, although it is more than a lonely grave today as Alf and John Aspinall's family have put much work into the creation and upkeep of the young prospectors resting place.  This discovery of this grave marked the personal journey to discover more about a young man he had never encountered.
After an amount of detective work undertaken by Alf he was intrigued by the discovery of this lonely grave and found that there was much confusion over the date of his death by lightning, as his grave marker states 18 March 1896, his notice in the NZ paper is 14 March 1896 and the "Golden Age" notice in the Goldfields dates 4 April 1896.
The Death of John Aspinall: It will be remembered that on the 14th March the body of a man named John Aspinall who left a camp at Hawk's Nest was found about 100 yards from his own camp lying on its face with the clothes ripped off one side and one boot off.  Constable Bradley of Menzies went out on the 22nd to make enquiries and now reports that Aspinall was killed by lightning.
Now Hawks Nest was known for its alluvial gold and after a few short years, it was largely exhausted, some shafts were sunk, but water came in and due to the location, the prospectors didn't have the pumping equipment to go any further. Various small, albeit sometimes rich, and short-lived discoveries have been found intermittently from the area until recent times.
Having completed the restoration, Alf needed to know more about this young man whose life was cut tragically short, so he sent letters to the Dunedin Newspapers and within three weeks he was receiving replies with historical connections.
A member of the Aspinall's had reached out to Alf and informed him that there was a written diary telling of his exploits of his travels and work in Western Australia's goldfields, his journal is extensive and he writes daily up until his final entry just before his death. The original manuscript is still in existence and housed at the Hocken Historical Library at the University of Otago in Dunedin.
Alf published John's written diary called, "And some found Graves" due the life and times in the rugged and often desolate terrain of the goldfields there is very little written or published and this diary has become somewhat of a candid account of the life of early goldfields prospectors.
Handwritten journal of John Aspinall. Page 215: Hawks Nest
Mosquitos, however, have been universally acknowledged as the greatest torment of the whole tribe. At sunset, they arrive in hoards and proceed to murder both sleep and the sleeper and we are all at present trying to invent some method for keeping the wretches at bay.
In Alf's own words: "I found Johnny Aspinall's grave by chance in February 1980, while prospecting at Hawk's Nest about 15km west of Laverton, in the Mt Margaret region of the Goldfields of Western Australia"
"Johnny began his diary when he left his native New Zealand and his last entry was made one day prior to his death. He had been struck by lightning. Ironically, his last entry mentioned that there were thunderstorms around" AJ Thompson.
A quick side note: Death by lightning strike was not uncommon in the Goldfields. Tom Harvey died in 1896, while sheltering with his brother in their tent, south of Kalgoorlie killing him instantly and another was recorded a William Kelly died from shock following a lightning strike in March 1903.
You can locate this lonely grave at Hawk's Nest – Site 12 on the Golden Quest Discovery Trail, it is north of Kalgoorlie and can purchase the "and some found graves" online at www.hesperianpress.com.