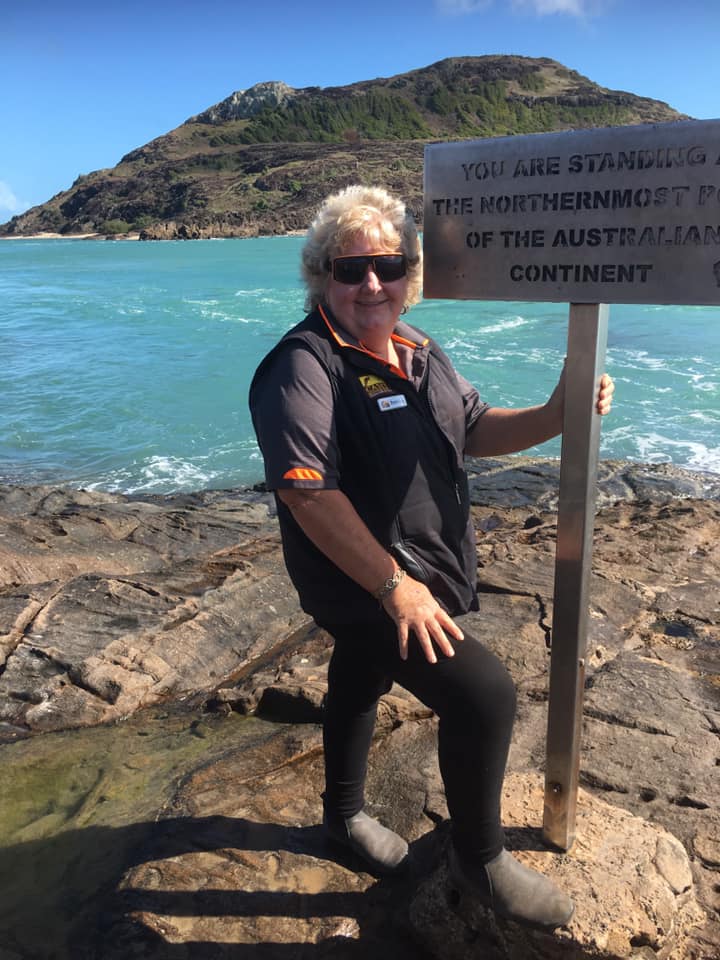 How long have you been working with the team here at Casey Australia Tours?
I started with Bryan in April 1986 and left to have a family and returned in 2018 though have always been close to the Casey family. Though I have always worked in some form of capacity within the organisation from Day Tours and Extended Tours during this time.
What do you love about your job?
A deeper appreciation for our Country, teaching our passengers the history of the vast nation. The travel sights are stunning and I get paid to travel around Australia. What is better than that.
When on tour, what is question that you are consistently asked?
What's the best tour, is the number one question I am asked and my response is always the same the last tour – you have a different group of people but all one thing in common – touring and having a great time.
What do you believe our passengers need to bring on tour with them?
When on tour, the best thing to bring is a sense of adventure, a wicked sense of humour and a love of country and being outdoors exploring.
Favourite part of the Country?
I have always had a love of the Kimberley and Pilbara regions, the red dirt, wide open spaces and the appreciation of country and the cultural side – getting to know the indigenous significance to some of the areas that we travel is exceptional and the stories that go along with it.  The more I travel the more I learn and am taught about the mobs and regions as we pass through.
Favourite movie when on tour and why?
Crackerjack – Mick Molloy is an awesome story teller and this is my all-time favourite Australian movie revealing that lawns bowls has a fun side too.
Passengers often need to?
Remember to pack on the basis – less is best especially on an extended tour over 14 days, most people over pack and we are accommodated with motels that have washing machines and dryers.  Bring along some coins and a little laundry powder and you are set.
If you take your jewellery off every night, leave it at home.  We have had several cases where passengers have left jewellery behind. Warmer clothing is always forgotten, layering is the key, a thick warm jumper and light rain coat style jacket, scarf and gloves and can store all on the coaches throughout the day.
And last but not least – suitcases.  You can have a canvas style bag with wheels though hard cases do not have the manipulation that the softer cases do, especially when you need to stack over 40 bags.
Favourite experience in Australia so far?
This year I was fortunate enough to travel to Cape York and Thursday Island on the 10 Day Accommodated tour and this so far has to be my favourite. Standing on the tip of Australia was an experience, would have loved to have gone for a swim, but the current was a little too strong. Once we were on Thursday Island, the people were gorgeous, so easy going, very warm and receiving they were just so happy all the time. Nothing was an issue and this just made the tour all the more worthwhile.