There are plenty of fun events in the upcoming months that are just a short drive from Perth. These festivals and holidays provide a nice alternative to your normal weekend routine. However it can be stressful to drive to these events and struggle to find parking, or to plan which local cafes or hotels offer the best holiday atmosphere. Booking a day tour with Casey Tours will take the stress out of these festivities, allowing you to relax, sit back with likeminded passengers and get festive!
Balingup Small Farm Field Day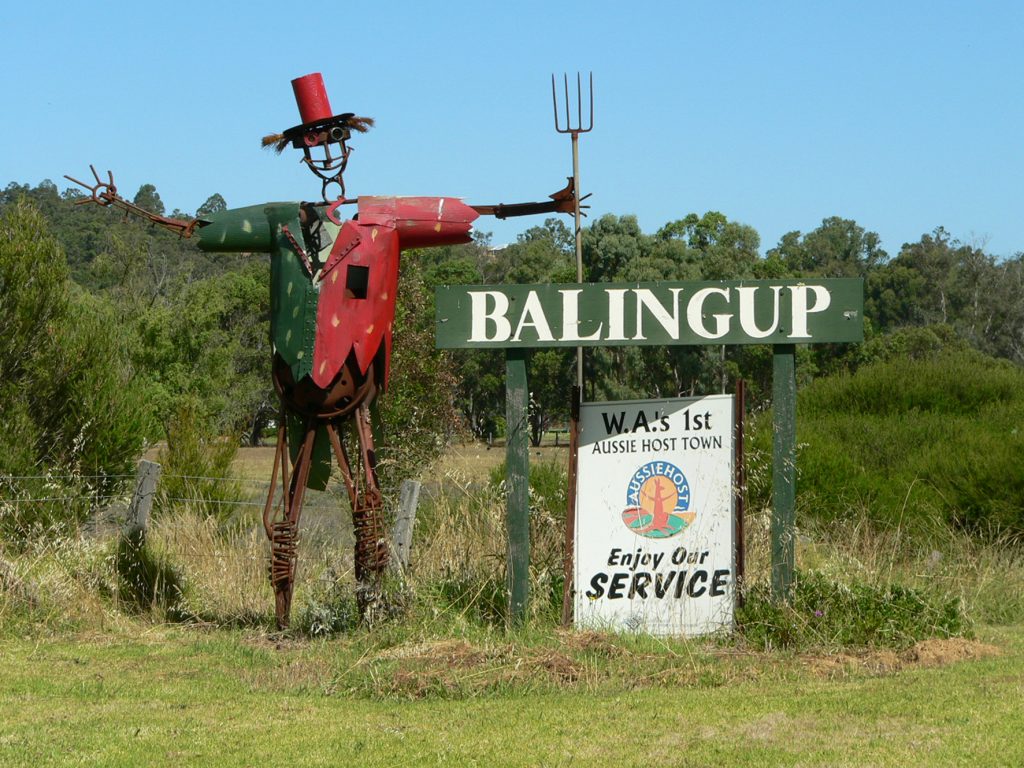 The theme for this year's Balingup Small Farm Field Day is "Small Farms, Big Ideas." The day with feature aspects of small farming, land care, horticulture, machinery and equipment, garden supplies, animal husbandry, food from farm to table and so much more. The day has a variety of entertainment including music, performers, cooking demonstrations, animal displays and market stalls. There is plenty to see and do at this event, and make sure you bring along a shopping bag so you can take home some delicious locally made produce.
Moondyne Joe Festival Tour – Toodyay
The lovely picturesque town of Toodyay will be transformed on the 6th May in memory of one of WA's most infamous convicts, Moondyne Joe. Joseph Johns arrived in Fremantle after stealing cheese, bread, bacon, mutton and suet, and being sentenced to 10 years imprisonment as a convict. Due to good behaviour on the ship he was offered a ticket of leave upon arrival in Australia. In 1861 he was arrested in Newcastle for stealing horses, he was sentenced to imprisonment but he soon escaped from jail. What followed was a series of crimes and consequential escapes from prison. Joe started to get a reputation as a man who could not be held, even escaping from an "escape proof" cell.  His story is the stuff of legend, and the town of Toodyay brings it to life with actors re-enacting the events of his story in an exciting display. There will also be markets, other entertainment and the chance you could get involved in the story yourself.
 Mother's Day Mystery Tour
Mother's Day is a great opportunity to celebrate the important women in your life. Whether it be your mum, step-mum, mother-in-law, or any other woman who holds space as a matriarch – there is no shortage of ladies to celebrate. Take the hassel out of choosing where to go, by taking her on a Casey Tours Mystery trip, including a bush Devonshire tea followed by a delightful lunch at a country establishment. All mother's on board will receive a special mother's day gift too.
Christmas in July Mystery Hotel Lunch
Christmas in the Northern Hemisphere is a cold time of year, making festive jumpers, roaring fires, spicy mulled wine and hearty food the order of the day. Aussie summer means that Christmas has a different feel, as we head outdoors and choose lighter foods to suit the hot weather. Christmas in July gives you a chance to experience all the finest festive elements of the festive season in the right kind of weather. Join Casey Tours for a hearty luncheon, with all the Christmas trimmings – and don't forget to bring your festive jumper!
Visit our day tours page to see all the day trips in Perth currently scheduled.