It hasn't always been easy, 
but it's been exciting!
In 1973 Bryan Casey, started Casey Adventure Tours with a single 8 seater VW Kombi Van and a passion for touring remote Australia. Today we are known as Casey Tours, and run a fleet of coaches, operating a variety of tours from single day tours within WA to extended tours through some of Australia's most remote and fascinating regions. With over 45 years of touring experience, we have the knowledge to host exciting, comfortable and safe tours throughout Australia. At Casey Tours we utilise our own vehicles and a team of drivers and hosts employed by Casey Tours. We coordinate all accommodation, attractions and meals directly, the team takes responsibility for all aspects of our passenger's touring experience.
Casey Australia Tours
Team
Our team is the face of our company and at the front line of all our service delivery. The Casey Team have two main objectives on each tour, the safety and the enjoyment of all our passengers.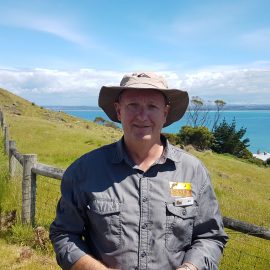 Botanical Guide/Driver
Tour guiding is a relatively new career for Bill, starting with Casey in 2016 as driver and botanical guide. The botany interest started in the army but really blossomed (no pun intended) while studying for a degree in Environmental Science. He's worked as a national park ranger, botanist, lecturer and half a dozen other things in the engineering field. Collecting and identifying plant species (including one new Melaleuca that hasn't been named yet) was his passion while working as a ranger. He's agreed to start learning common names as well as scientific names just to please passengers.
View Profile
To support Bryan and Rina Casey in the operation of Casey Australia Tours they have employed a team of experienced staff.
Casey Australia Tours 
are accredited and registered under
See our new 2021 Touring Program