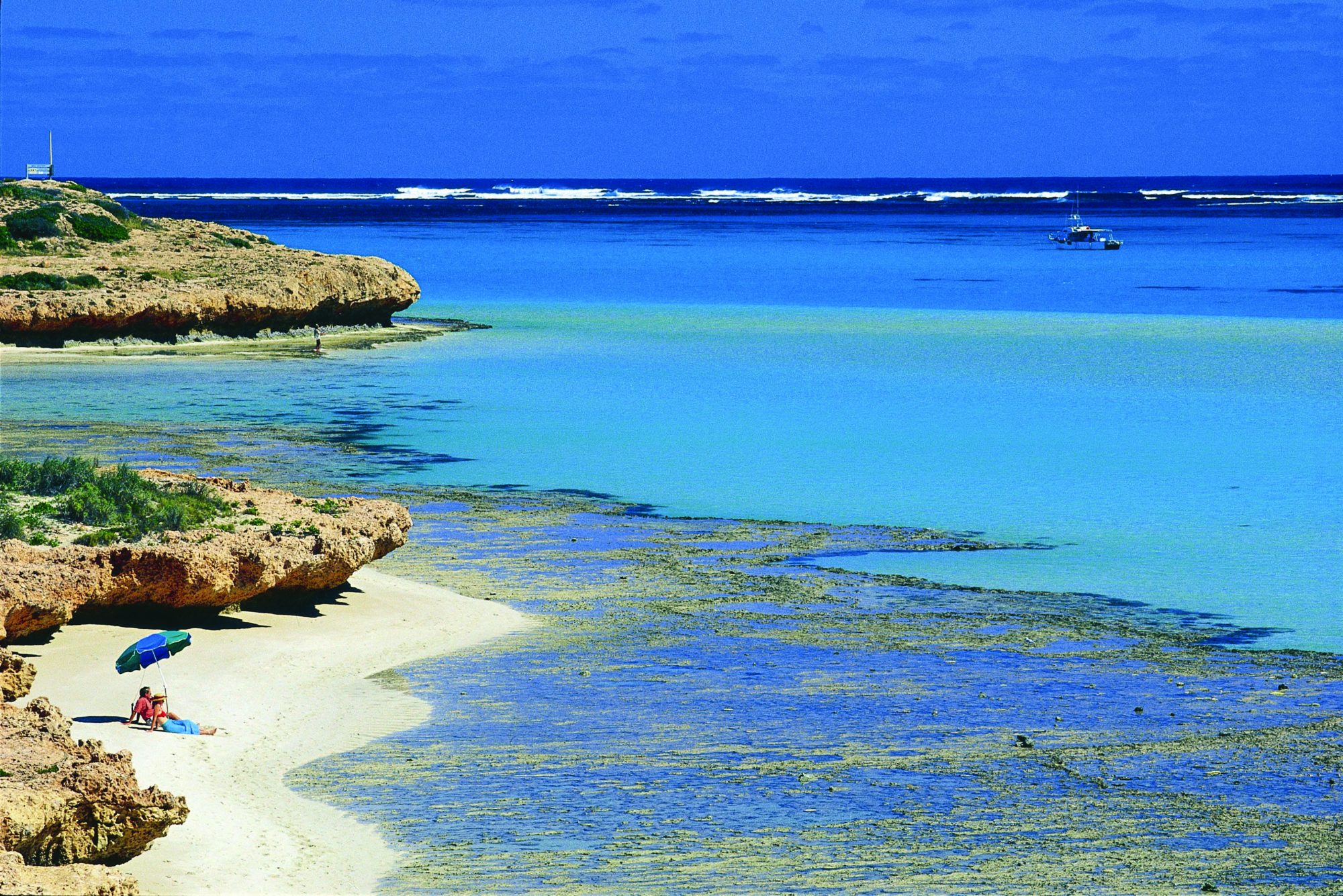 See our new 2021 Touring Program
Karijini, Coral Bay & Shark Bay with Botanical Guide Tour Program
in Wildflower Time
Inclusions
Karijini National Park
Tom Price Mine Tour
On-board Botanical Guide
Colour Coded Field Guide
Yardie Creek Boat Cruise
Monkey Mia Dolphins
Ocean Park Aquarium
Hamelin Pool Stromatolites
Cape Range National Park
HMAS Sydney Memorial
Motel Accommodation
7 evening meals, 7 breakfast, 1 lunch
State
Accommodation
7 nights motel
Day 
1
(MD, Motel) We fly to the Iron Ore mining town of Paraburdoo and travel to Tom Price. The service town for the Mount Tom Price Mine operated by Rio Tinto. 
Day
2
(CB, PL, PD, Motel) We have a conducted tour of the mine then into Karijini National Park. Some of the Gorges we see today are as impressive as any you would see in Australia. We visit Dales Gorge, Circular Pool and Fortescue Falls. In the evening enjoy a bush BBQ in the spectacular Pilbara Scenery. Note: Tour of Tom Price mine included in your fare. 
Day
3
(CB, MD, Motel) Departing Tom Price we travel via Parabadoo to Nanutarra on the Ashburton River. On to Cape Range National Park and the spectacular scenery of Charles Knife Road, where oil was first found in Western Australia in the 1950s. Overnight in Exmouth.
Day
4
(FB, MD, Motel) Exmouth, a most fascinating place, the centre for the Navy North West Cape Base. We travel to the head of the Gulf looking for whales migrating down the coast, further down the coast we take a cruise on Yardie Creek flowing out of the ranges. Return to town for Lunch. Visit Coral Bay in the afternoon with beautiful white sands and fringing coral of Ningaloo Reef, then to our accommodation at Carnarvon. Note: Yardie Creek included. 
Day
5
(FB, MD, Motel) We visit the Babbage Island Jetty and the Fishing Harbour. This is the old North West, sheep station country, where so many over the last 130 years have battled drought and great floods. Further south on the road to Shark Bay we come to Hamelin Pool to see the ancient Stromatolites. Spend the night at Denham. 
Day
6
(CB, PD, Motel) A morning visit to Monkey Mia to see those magnificent creatures of the wild, dolphins. Optional Shark Bay boat cruise available. Later "Ocean Park", an exciting eco-friendly and interactive aquarium that is located on the pristine shores of the Shark Bay World Heritage Marine Park, and enables guests to see, touch and learn about many fascinating marine creatures that are found in this heritage-listed area. Evening BBQ at Peron Homestead. Note: Monkey Mia & Ocean Park included in your fare. Boat Cruise not included.
Day
7
(CB, MD, Motel) Back to the North West Coastal Highway through Northampton to Geraldton. On the shores of Champion Bay, this town has undergone some magnificent redevelopment in the last few years and has been given a new lease of life. We tour the town and visit the HMAS Sydney Memorial.
Day
8
(FB) Off the coast in search of the wildflowers of the Northern Wheatbelt, its early in the season but with a keen eye, we hope to find interesting colours in the road verge before returning to Perth.
See our new 2021 Touring Program