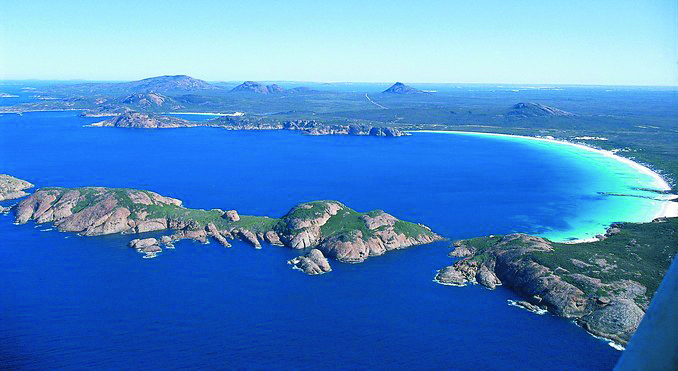 See our new 2021 Touring Program
Southern Ocean National Parks Safari
Inclusions
Stirling Range National Park
 Porongurup National Park
D'Entrecasteaux National Park
Fitzgerald River National Park
Cape Le Grand National Park
Cape Arid National Park
Torndirrup National Park
Mt Frankland National Park
Motel Accommodation
4 Evening Meals, 4 Breakfasts, 1 Lunch
State
Western Australia Golden Outback and South West
Accommodation
4 Nights Motel
16 October 2021 - Just released!
Feature Name
Feature Name
6 November 2021 - Just released!
5 December 2021 - Just released!
Day 
1
(MD, Motel) Climbing the Darling Scarp through the Dryandra Forest to the Wheatbelt and lunch in Lake Grace. To Lake King then South-East to Ravensthorpe and Esperance our home for two nights.
Day 
2
(CB, PL, MD, Motel) Morning visit to Cape Arid National Park and the mouth of the Thomas River over to Cape Le Grand National Park with its spectacular white beaches and interesting rocky headlands. After a wander down the sand, we drive over to the west of Esperance to Twilight Bay.
Day 
3
(FB, MD, Motel) Along the Southern Ocean Road to Starvation  Harbour and past Jerdacuttup Lakes to Hopetoun. Into the Fitzgerald River National Park along Hamersley Drive, via Jerramungup on the way to Albany.
Day 
4
(FB, PD, Motel) Around the other side of Princess Royal Harbour to the Torndirrup National Park and the newly redeveloped Gap & Natural Bridge. Lunch in Albany before heading into the Stirling Range and  Porongurup National Park, dinner in Mt Barker before returning to Albany.
Day
5
(CB) Along the stunning Southern Ocean, we stop at Walpole and visit the Mt Frankland Lookout. Across Fernhook Falls for a beautiful drive on Chesapeake Road through the D'Entrecasteaux National Park to Northcliffe. Lunch in Manjimup before returning to Perth after covering the great National Parks of the Southern Ocean.
See our new 2021 Touring Program