Day Trips in Perth – Highlights 2018
Winter has well and truly arrived, it is snuggle down weather, with rainy days making the couch seem like the best choice for the weekend's activities. Still there is plenty coming up in the coming months to enjoy, all a short drive from Perth. Some day trips in Perth highlights include:
Beverley Rose Festival – 20th October 2018
Travel through the picturesque Mundaring state forest to the beautiful town of Beverley for their annual rose show with Casey's. Enjoy the festivities surrounding the weekend, held in the town hall the day features colourful displays, local produce and wares. Then travel onward to the farming town of Brookton for hotel lunch before meandering back to Perth. This trip is a great way to escape to the countryside and appreciate the beauty of the rose.
Busselton Jetty Tour – 15th September 2018
Come visit this southern gem and enjoy the longest timber jetty in the southern hemisphere. The jetty is 1.841 kilometres long and is well worth the 2.5 hour trip south of Perth. The end of the jetty can be reached by a leisurely walk or by taking the jetty tram. Once you reach the end of the jetty you can enjoy the underwater observatory, as well as learn more about the jetty's history in the museum. After a visit the the jetty, spend some time in the lovely town of Busselton for lunch before winding back along the highway to Perth.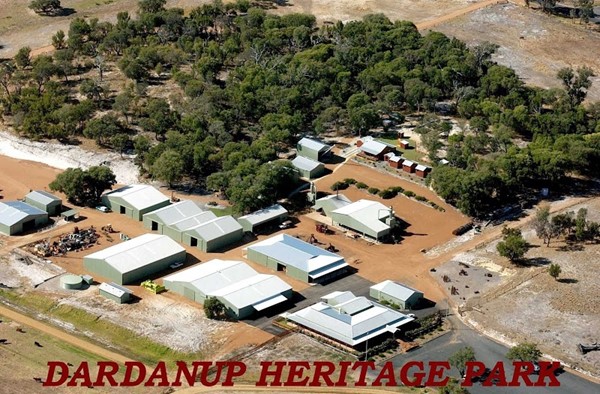 Dardanup Heritage Park Tour – 4th November 2018
Approximately 15 minutes from Bunbury, the heritage park is a world class collection of industry and agricultural machinery from the past. The collection was started by local resident Gary Brooke, originally collecting as a hobby and eventually opening to the public. The location is host to some special machinery including wagons, restored tractors, military equipment, a firetruck and household memorabilia. The site also hosts a quaint tearoom where you can sample some locally prepared food.
Manjimup Cherry Festival – 8th December 2018
This weekend is quite the event on the December calendar, a celebration of food, wine and crafts which attracts people from all over the south-west and Perth. The town of Manjimup is transformed with markets, performers, cooking demonstrations, fashion, food, local produce, musical entertainment and other festivities. The day also features no short supply of cherries, from farm to your shopping bag. Casey Australia Tours offers these and many other day tours from Perth to help tempt you out of your winter hibernation and into the greater WA region. There is plenty to see and do throughout winter, so hop off the couch and plan a trip into the countryside. For more information please visit www.caseytours.com.au