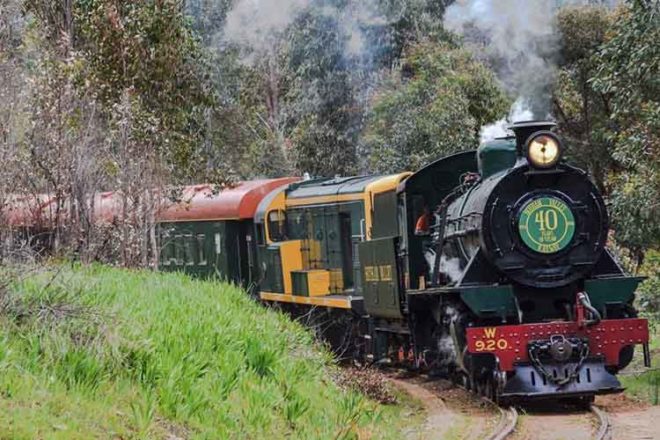 See our new 2020 Touring Program
Hotham Valley Railway Day Tour
Inclusions
Train Ticket
Afternoon Tea
Notes
Out to Dwellingup a short drive from Perth, onto the Hotham Valley Railway.
Travel along the steeply graded and tightly curved railway manually carved into the Darling Range, which once so masterfully served the timber industry and the agricultural area of Dwellingup.
We roll down the tracks westward to Isandra Siding, 14kms away, once there the locomotive will move to the opposite end of the train and make ready.
On the return journey, enjoy the magnificent sights and sounds of a Steam Locomotive hard at work climbing Western Australia's steepest section of railway as the train returns you to Dwellingup.
Free time in Dwellingup to enjoy lunch at the Hotel or one of the cafes (or BYO). Afternoon tea at North Dandalup dam to finish off a great day in the hills.
See our new 2020 Touring Program