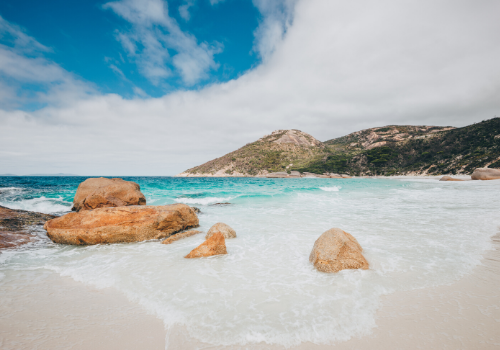 See our new 2020 Touring Program
Albany & Stirling Ranges Tour Package
Inclusions
Avenue of Honour
Mount Clarence
Stirling Ranges National Park
Torndirrup National Park
Plantagenet Winery
Kodja Place Motel Accommodation
3 evening meals, 3 breakfasts
State
Accommodation
3 Nights Motel
Price
List
Choose a City to view the price list
Day 
1
(MD, Motel) Departing Perth out to York for morning tea, then following one of the original routes from Perth to Albany, the Great Southern Railway that ran from Albany to Beverley. South through Narrogin, Wagin and Katanning before reaching Albany for three nights at the Ace Motel.
Day
2
(FB, MD, Motel) Out to Torndirrup National Park to view the recently redeveloped Gap and Natural Bridge. We return to Albany for lunch and have free time in town. In the afternoon we head up Mt Clarence to view the Avenue of Honour and the Desert Mounted Corps Memorial overlooking King George Sound.
Day
3
(FB, MD, Motel) Early in January, 40,000 hectares of the Stirling Range National Park was burnt out, almost half the park. 200 Fire Crews fought the blaze for a week. We tour through the Stirlings assessing the damage as well as admiring the beauty of the landscape. Later we visit Mt Barker for a wine tasting at Plantagenet Wines before heading up to the Tower Lookout. Return to Albany.
Day
4
(FB) Heading home through Mt Barker to Kojonup to visit the Kodja Place, telling the stories of the local community from the Indigenous inhabitants, though early settlers to the current mix of the region. Returning to Perth after a great tour with a diverse range of Great Southern attractions.
COVID Safe Practices – May 2020
Maximum 20 passengers in 48 seat coaches
Implemented improved coach cleaning methods
1.5m Distance Seating
Access to Hand Sanitizer
Using disposable cups and utensils where possible
Tour Staff have been COVID Hygiene Trained
Daily Temperature Checks
Increased coach airflow via roof hatches
See our new 2020 Touring Program